Product Introduction
Hi5 Wirst Ball is a fashionable, portable and stress-reducing workout device.  By opposing the centripetal force generated by the rotation speed, the exercise effect of the wrist and forearm is achieved.  Enjoy more fun of wrist workout whenever and wherever you want.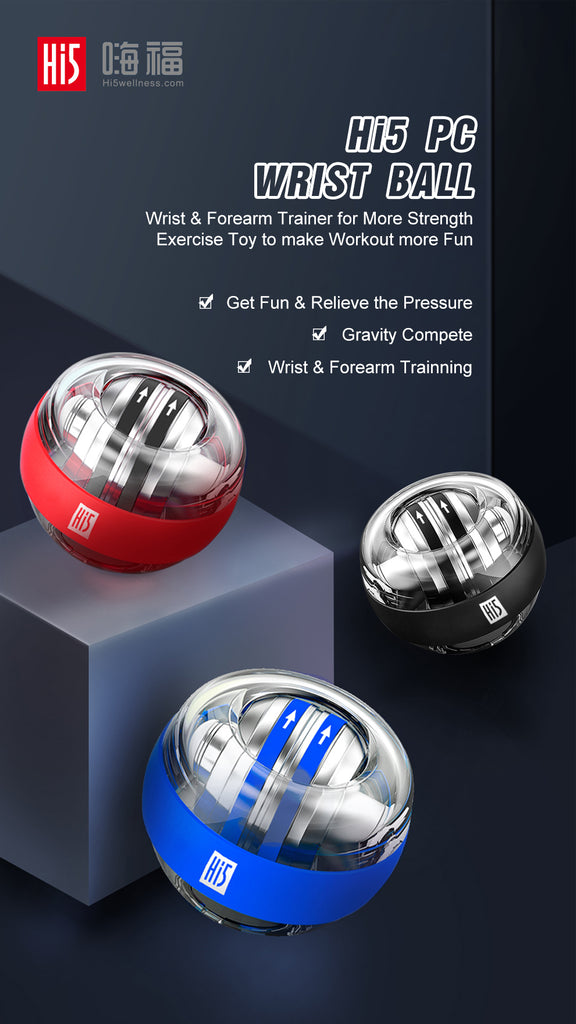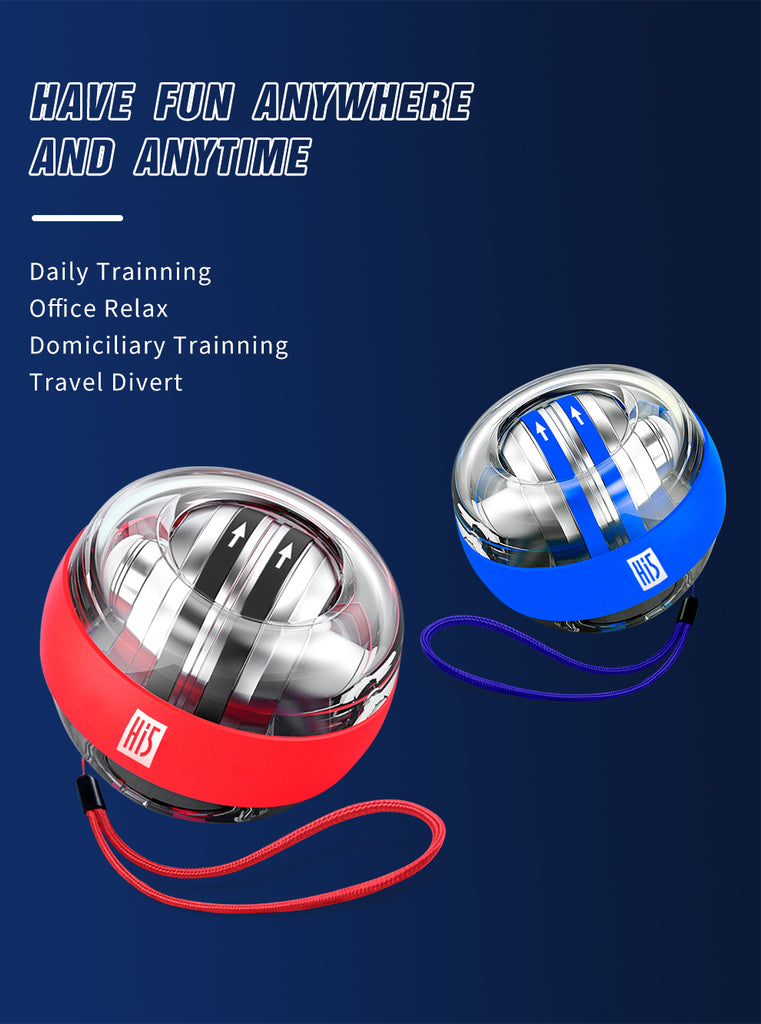 User Portrait
White collar/ Smartphone user/ Fitness at home/ etc.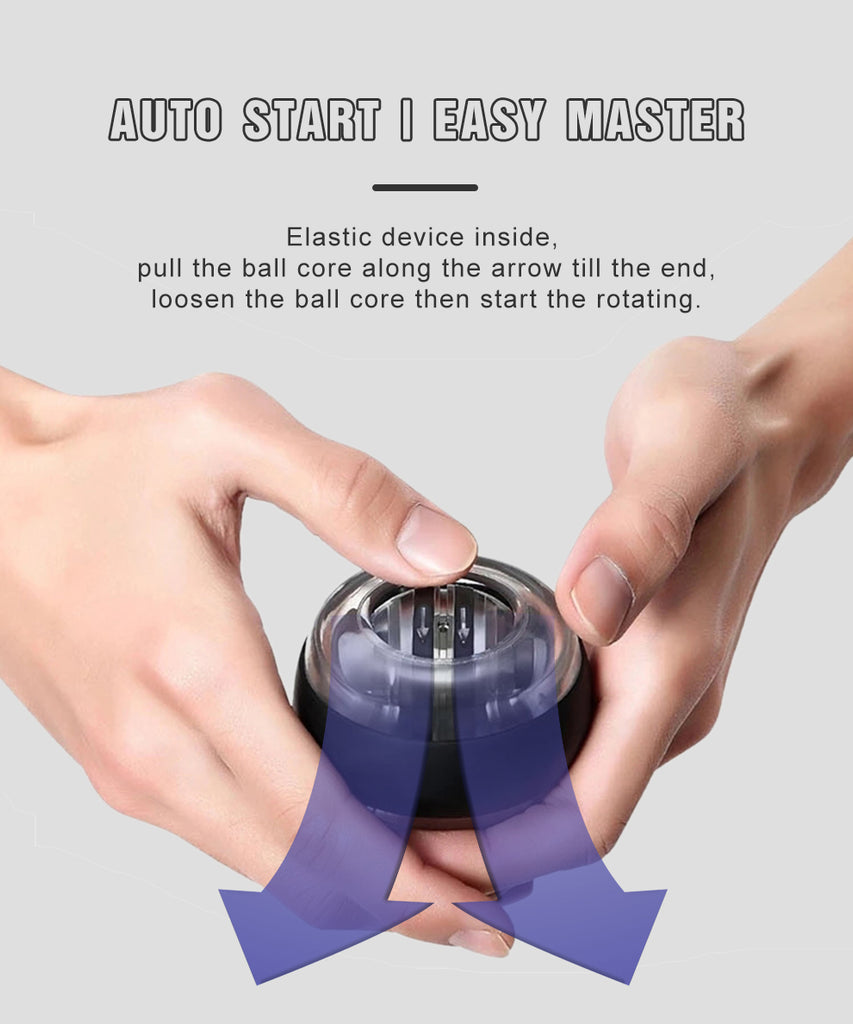 Usage
1. Gently press the center of the ball with the thumbs of both hands and push it in the direction of the arrow.

2. Quickly release the ball with both thumbs and give the ball to the hand holding the ball.
3. When you feel the force of the sphere rotating, rely on the power of the wrist to swing from side to side or in a circle, and continue to accelerate with your hands until the variable speed lights flash.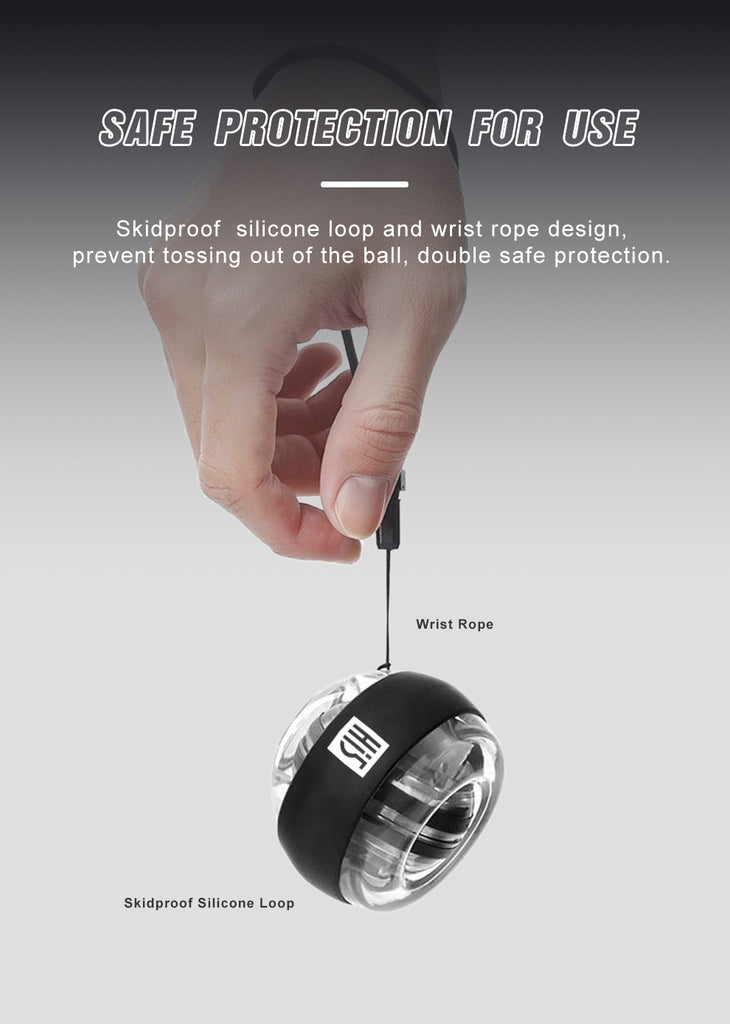 Specifications
Name: Hi5 PC Wrist Ball
Model: HWP-B, HWP-R, HWP-L
Material: PC+Silicon
Inner core Material: ABS+PP+Alloy
Size: 59*74mm / 2.3"*2.9"
Net Weight: approx. 250g / 0.55lbs
Gross Weight: approx. 300g / 0.66lbs